Are you on the lookout for a versatile and stylish addition to your living space? Look no further than an acrylic side table. At Shenzhen Sky Creation Acrylic Products Co., Ltd., we take pride in our advanced mechanical equipment, highly skilled technicians, and unrivaled precision in producing top-quality acrylic products. Our acrylic side tables, with a thickness of 8-10mm, can be customized in terms of color, size, and more, making them perfect for any corner of your home or office.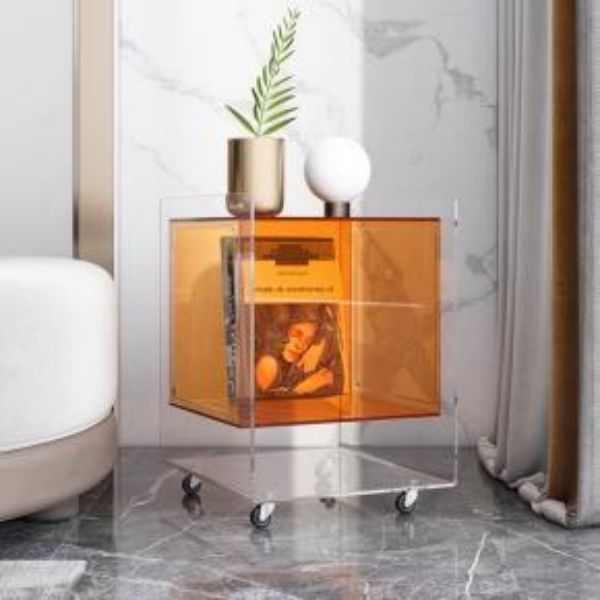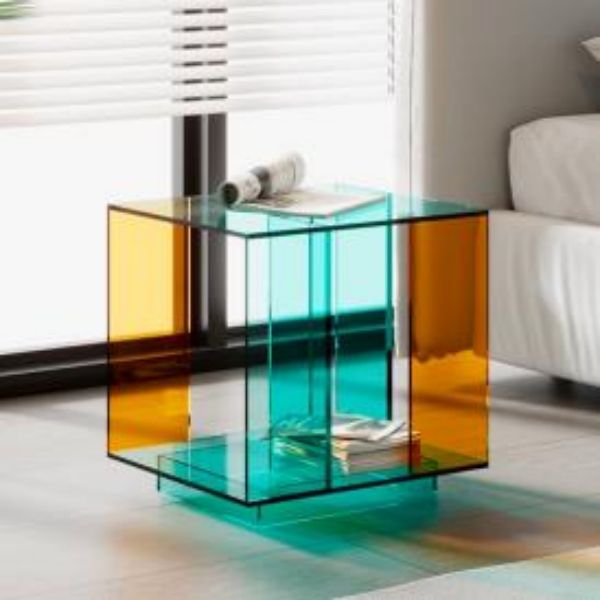 Acrylic, known for its durability and transparency, has gained popularity in the world of furniture design. Our company utilizes state-of-the-art machinery, including laser cutting, marking, and printing machines, to ensure flawless precision in crafting unique and stunning acrylic side tables. This advanced technology, combined with the expertise of our skilled technicians, guarantees that every piece will be a beautiful addition to your space.
One of the standout features of our acrylic side tables is their versatility. Whether you need a bedside companion or a stylish accent in your living room, balcony, or office, these tables fit seamlessly into any environment. Their sleek and modern design effortlessly adapts to various interior styles, enhancing the overall aesthetic of your space.
Another advantage of acrylic side tables is their customization options. We understand that every customer has different preferences when it comes to color, size, and design. That's why we offer a wide range of customization possibilities, ensuring that your acrylic side table perfectly complements your existing décor. Whether you prefer a bold and vibrant piece or a subtle and understated one, we have got you covered.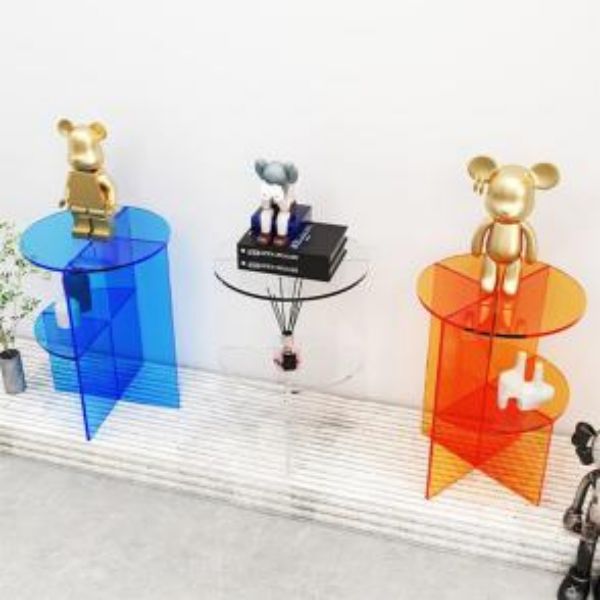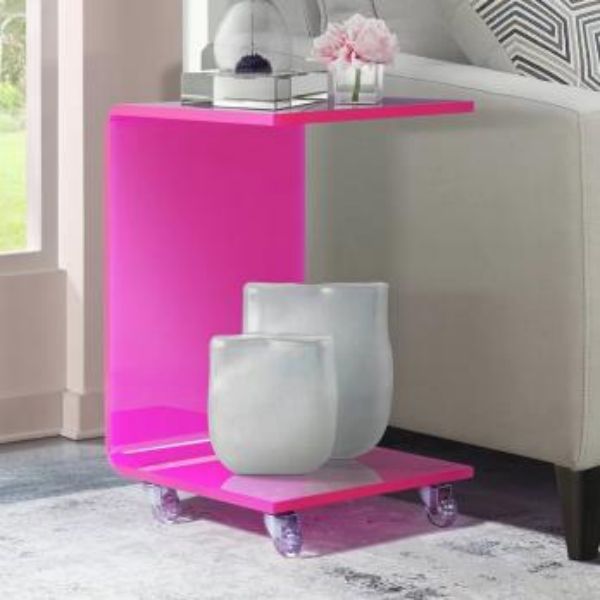 In addition to their aesthetic appeal, our acrylic side tables are also practical. Their sturdy construction ensures long-lasting durability, and their smooth surface is easy to clean and maintain. This makes them an ideal choice for households with children or pets, where spills and messes are a regular occurrence. With an acrylic side table, you can have both style and functionality in one elegant package.
At Shenzhen Sky Creation Acrylic Products Co., Ltd., we believe in delivering products that exceed customer expectations. Our team of highly skilled technicians leverages their expertise and our cutting-edge machinery to ensure that each acrylic side table meets the highest standards of quality and craftsmanship. We take pride in delivering products that will not only enhance the beauty of your living space but also stand the test of time.
In conclusion, an acrylic side table is a valuable addition to any home or office. With customization options that allow you to tailor the table to your specific preferences, you can create a piece that perfectly fits your style and needs. So why wait? Upgrade your living space today with a stunning acrylic side table fromShenzhen Sky Creation Acrylic Products Co., Ltd.
---
Post time: Aug-30-2023