Shenzhen Sky Creation Acrylic Products Co., Ltd. has been the forerunner of acrylic custom production industry for 18 years. Known for its expertise and commitment to providing quality products, this respected company has gained a loyal customer base worldwide. Offering a wide range of custom acrylic pieces, one of the most notable recent works is an acrylic book vase. Combining function with elegance, this versatile vase is designed to elevate any space.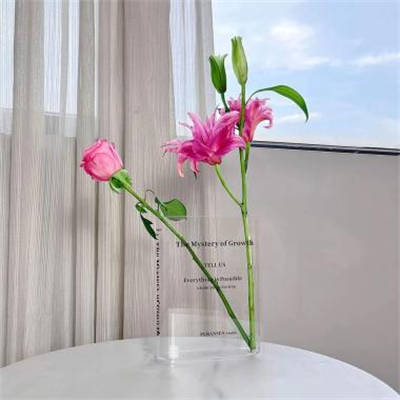 An acrylic book vase is a true work of art, carefully crafted to enhance any environment, transform your space with beautiful acrylic book vases, whether it's a modern office, a sophisticated restaurant, or an elegant hotel room. Its unique book-inspired design adds an element of sophistication and charm, making it the perfect addition to any space that craves a refined aesthetic. And this multifunctional vase is not limited to professional Settings. Its stunning presence seamlessly blends into the atmosphere of any event, be it a birthday party or wedding reception. Its undeniable aesthetic appeal makes it a charming center that will appeal to the hearts of all.
In Shenzhen Sky Creation Acrylic Products Co., Ltd. customization is the key. Book shaped acrylic vases can be customized according to your personal preferences. From size to color, whether you want a bold and vibrant tone or an understated one, they will make sure your vase reflects your unique taste. What's more, by adding a company logo or personalized design, you can further enhance your personal style. Leave a lasting impression on a client or guest by beautifully decorating your brand on an acrylic vase in the shape of a book. Shenzhen Sky Creation Acrylic Products Co., Ltd. let your vision become reality, the ordinary space into an extraordinary experience.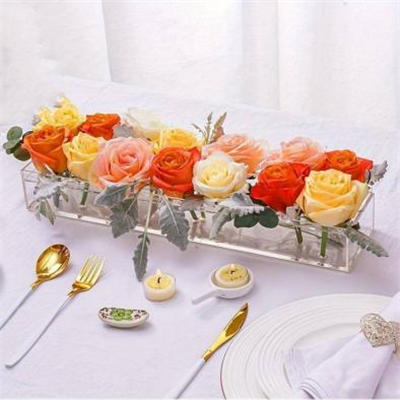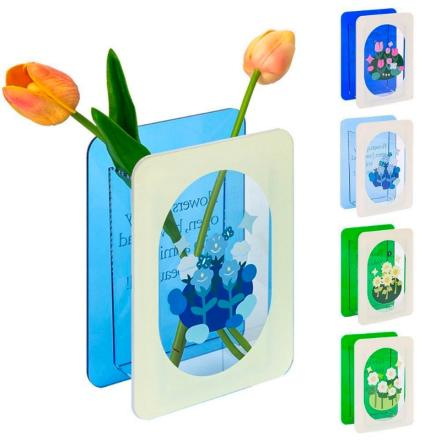 When you choose Shenzhen Sky Creation Acrylic Products Co., Ltd. you choose a company that puts customer satisfaction first and takes pride in exceeding customer expectations. Their 18 years of experience, as well as their attention to detail and innovative design, crafted with quality materials, ensure its durability, longevity and resistance to wear, making them an unrivalled leader in the industry.
All in all, the acrylic book vase from Shenzhen Sky Creation Acrylic Products Co., Ltd. is a true statement piece designed to add elegance and charm to any environment. Whether it is an office, a restaurant or a wedding venue, this exquisite vase will be the center of attention. With endless customization options, including size and color, and the ability to include your brand logo, this masterpiece becomes a reflection of your unique style. Choose Shenzhen Tianchuang Acrylic Products Co., Ltd. to enjoy the extraordinary experience of perfect integration of function, beauty and quality.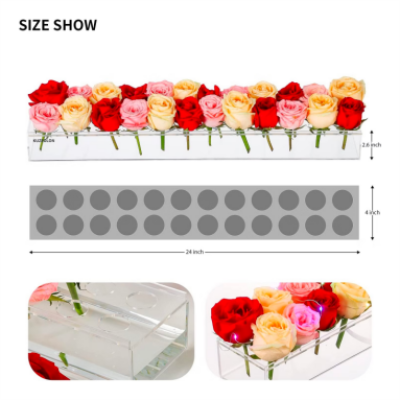 ---
Post time: Aug-04-2023